Skip Navigation
Website Accessibility
Buy online, pick up in-store!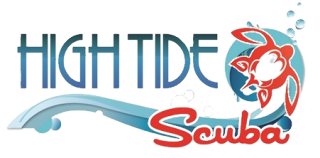 1315 HWY 1187 Suite 101 Mansfield, TX 76063 |
(817) 483-0376
| Mon - Fri: 10a-5:30p, Sat 11a-4p
Dive & Travel Insurance
High Tide Scuba is proud to be an industry partner with Divers Alert Network ("DAN"), the diving industry's largest association dedicated to scuba diving safety. Serving scuba divers for more than 30 years, DAN provides emergency assistance and medical information resources.



In partnership with High Tide Scuba and PADI, DAN offers a Student Membership Program (SMP) that offers entry-level dive students basic dive accident coverage at no cost!

To sign up for the Divers Alert Network Student Membership Program, click here.
When you go to the DAN Student Membership Program sign-up website, there will be four steps to complete the registration. During Step 3, you only need to fill in the top and bottom boxes; the middlebox can be left blank.
Box 1 ("Dive Training Location"): select DIVE CENTER
Box 2 ("Course Instructor Information"): Just leave this blank!
Box 3 ("Dive Training Center or Business"): Business Name: High Tide Scuba; Business email: kevin@hightidescuba.com; Business phone: 817 483-0376; Country/ State/ City: USA / Texas / Mansfield. Just follow the instructions to fill in the rest of the form, and you're done! If you have any questions, please call us at (817) 483-0376, and we can help you sign up for this valuable free coverage!
In addition to the coverage provided by the no-cost DAN Student Membership Program, we advise ALL of our divers to obtain Dive Accident Insurance. In the unlikely event that you experience a medical emergency while diving, DAN Dive Accident Insurance is a must-have


For our divers that like to travel, DAN also offers Trip Cancellation & Interruption Insurance. We recommend divers purchase this insurance for every trip they go on, whether it's with High Tide Scuba or not!