Skip Navigation
Website Accessibility
Buy online, pick up in-store!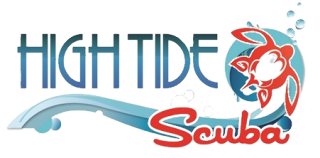 1315 HWY 1187 Suite 101 Mansfield, TX 76063 |
(817) 483-0376
| Mon - Fri: 10a-5:30p, Sat 11a-4p
Dive Guide
Do you dream of leading certified divers underwater? Do you want to improve your dive skills and take the first step towards becoming a scuba instructor? Become an SSI Dive Guide!
Take the first exciting step towards earning your Divemaster rating now. The Dive Guide program is the first step on an exciting journey. Learn to safely lead certified divers in various environments and conditions.
By giving dive briefings, doing site evaluations, and leading dives, you will become a confident Dive Guide in no time. Begin your diving career working as a Professional Dive Guide or continue the qualifications for Divemaster.
Candidate Prerequisites
• Minimum age: 15 years old. (Must be 18 years old to work as an active status Professional Dive Guide).
• Have a Diver Stress and Rescue certification or equivalent.
• Must have logged at least 40 open water dives totaling 25 hours or more.
• Have completed the following specialty programs or provide proof of experience by showing a minimum of five (5) logged experience dives in each of the following areas: Navigation, Night/Limited Visibility, and Deep Diving.
Upon completion of the Dive Guide and Science of Diving specialties, you can receive your Divemaster rating and start your professional career! (Subject to a one-time professional registration fee paid to SSI.)

Please bring a completed medical form with you to your first session.