Skip Navigation
Website Accessibility
Buy online, pick up in-store!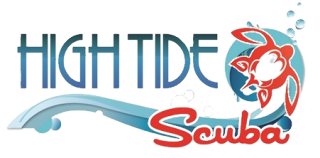 1315 HWY 1187 Suite 101 Mansfield, TX 76063 |
(817) 483-0376
| Mon - Fri: 10a-5:30p, Sat 11a-4p
Wreck Diving
Many of the ocean's best dive sites are wrecks. These impressive structures attract unusually high densities of marine life and give you the chance to immerse in living history as you dive. There is nothing quite like wreck diving and the SSI Wreck Diving specialty will give you all the skills and knowledge you need to become a safe and confident wreck diver. With a combination of academic and confined water sessions, you will be taught how to safely conduct non-penetration dives around wrecks and artificial reefs, up to a depth of 30 meters. You will also get to practice your wreck diving skills during open water training dives. All of which will ensure you can enjoy wreck diving with confidence and get the most out of every dive. Upon completion of this program, you will earn your SSI Wreck Diving specialty certification. Continue your adventures and become a wreck diver. Get started online today!

Please bring a completed medical form with you to your first session.