Skip Navigation
Website Accessibility
Buy online, pick up in-store!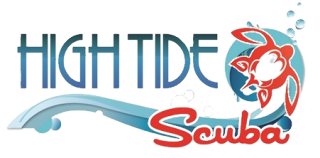 1315 HWY 1187 Suite 101 Mansfield, TX 76063 |
(817) 483-0376
| Mon - Fri: 10a-5:30p, Sat 11a-4p
MOTUS SET
Innovative closed-shoe free diving fins
Comfortable full foot pocket. Fins can be worn barefoot or using neoprene socks.
Interchangeable blade made from special techno polymer that maximizes flexibility and reactivity
22-degree angle between blade and foot optimizes thrust power with less effort
Hard thermoplastic rubber foot pocket with dual material density
The Seac Motus long fins are loved by freedivers and underwater fishermen from their first experience thanks to the outstanding comfort of the foot pocket and the ease of finning. The 22° angle between the blade and foot pocket optimizes thrust with minimum effort. The Seac Motus freediving and spearfishing fins are easy to put on thanks to the full foot pocket that is made in a double thermoplastic material: a harder rubber for the sole and a softer one for the back of the foot. For an optimal fit we recommend using 2-3mm thick neoprene socks (such as the Seac Standard 2.5mm and Seac Anatomic Camo 3.5mm) with the Seac Motus fins of the same size as the shoes you use daily. The Seac Motus long fin blade offers excellent reactivity with lots of propulsive force. The blades are interchangeable and available in black and 5 camouflage colours perfect for every underwater fishing need: grey, green, brown, red and blue. The feeling of great comfort makes it possible to use the Seac Motus long fins all day, making them ideal for diving and during intensive fin training for dynamic apnea. The Seac Motus interchangeable blade fins are available in UK sizes 3.5/5.5, 6/7, 7.5/8.5, 9/10, 10.5/11.5, 12/13 (US sizes 4.5/5.5, 6.5/7, 8/8.5, 9.5/10, 11/12, 12.5/13.5) for all women and men who love underwater fishing, free diving and diving recreational.
OPTIMAL FIT
The 2-material foot pocket ensures optimum foot comfort without losing any of its efficiency when finning.
POWER ON THE MOVE
The 22° angle between the foot pocket and the blade guarantees maximum thrust with less fatigue for the legs and ankles
INTERCHANGEABLE BLADE
Quick and easy assembly and disassembly of different blades in Camuflage or Carbon colour
SIZES FOR WOMEN AND MEN
The range is very wide from 36/38 ideal for women up to 47/48