Skip Navigation
Website Accessibility
Buy online, pick up in-store!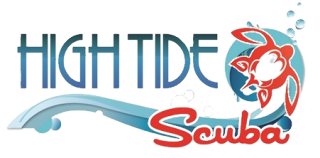 1315 HWY 1187 Suite 101 Mansfield, TX 76063 |
(817) 483-0376
| Mon - Fri: 10a-5:30p, Sat 11a-4p
Freedom Elite
Introducing TUSA's newest mask with Freedom Technology: Freedom Elite, M1003. Freedom Elite has a single lens that offers a clear, wide view to the underwater world.


FEATURES
>

Wide field of view single lens


>

Equipped with Freedom Technology


>

180° Rotational Buckle System


>

Medium-large frame with minimal internal volume


>

Five-position strap angle adjustor for micro-adjustment


>

Round edge skirt


>

3-D mask strap


>

Colors:

Black (BK), Bougainvillea Pink (BP), Cobalt Blue (CBL), Energy Green (EG), Fishtail Blue (FB), Flash Yellow (FY), Light Blue (LB), Moon Gold (MG), Ocean Green (OG)


>

Black Silicone:

Black/Black (QB-BK), Black/Energy Green (QB-EG), Black/Fishtail Blue (QB-FB), Black/Hot Pink (QB-HP), Black/Ocean Green (QB-OG), Black/Rose Pink (QB-RP)

TECHNOLOGY
FREEDOM TECHNOLOGY

Freedom Technology is a set of technologies to enhance fit and performance exclusive to TUSA. Freedom model masks feature a dimpled skirt surface with varied silicone thicknesses and stability ridges in addition to a proprietary low-friction skirt surface on the fitting line.

Read more
---
180 BUCKLE SYSTEM

The buckle rotates a full 180 degrees to accommodate varying head sizes for optimum fit. The thin frame and rotation of the buckle allow the mask to be folded into a compact size.
---
3D MASK STRAP

TUSA's patented 3D Strap is a true three-dimensional design that snugly fits against the head's natural curvature. The 3D strap offers unprecedented comfort and fit, unlike standard flat mask straps.

Read more
---
QUICK-ADJUST BUCKLE SYSTEM

The Quick-Adjust Buckle System incorporates a newly-designed low-profile buckle. The result is a compact, lightweight, technologically advanced mask design that can be easily and quickly adjusted for a perfect fit.

Read more
---
ROUND EDGE SKIRT

TUSA's Round Edge Skirt features a proprietary round edge cross-sectionally shaped skirt. This rounded edge results in a soft fit that suppresses pressure and reduces creasing left on the face. The "planar fit, instead of linear fit" silicone skirt maintains great fit and unprecedented comfort.

Read more