Skip Navigation
Website Accessibility
Buy online, pick up in-store!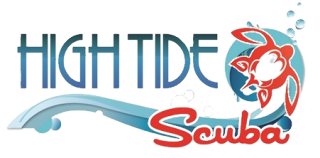 1315 HWY 1187 Suite 101 Mansfield, TX 76063 |
(817) 483-0376
| Mon - Fri: 10a-5:30p, Sat 11a-4p
Texas Fling - *SAVE 6% Booking through High Tide Scuba
Included-
Breakfast, lunch, dinner, snacks… Just a ton of food!

Air Fills

Unlimited coffee, water, tea, lemonade, and Gatorade

Accommodations (Bunk style cabins)
Not Included-

Want to spend 6% more and sign yourself up for a Fling trip? Sign up using the link below!

Book Direct at Texas Caribbean

High Tide Scuba is an affiliate of M-V Fling by Texas Caribbean Charters. High Tide Scuba is not responsible for any dive-related accidents or trip loss. After you sign up, please allow 24 hours to receive a trip confirmation from Texas Caribbean Charters. Trip dates and availability are subject to change. All Fling trips are non-refundable, no exceptions.


*Save 6% credit card processing fee when you let High Tide Scuba book your trip.